ANNOUNCEMENTS


Thanks to Everyone that made it to our Family Dinner Night Out at Chipotle!

It was a great turnout, we really appreciate the support!

Please join us for our November PTO meeting on November 15th.

Our scheduled events for the year. Check back often for new & exciting community events for our school. 

We have volunteer opportunities at our school. Sign-up today to help our students & staff or help at our PTO events. 

Thank you to everyone who joined us for our first Fall Festival. 

The event was a great success and we hope everyone

had a fun evening!

Our book fair was also very successful, thank you to all who participated.  The proceeds from the fair will

help us to stock our school library.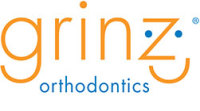 We want to thank all of our volunteers and supporters that helped make these events possible. 

We could not have done it without you!



We are the

Innovation Academy Scorpions!